The Science Behind Dry Shampoo
Whether you're coming from the gym, late to work, or trying to preserve that costly blowout - dry shampoo can definitely be a life saver. But how exactly does dry shampoo work?
Regular shampoo cleans hair by removing oils and chemicals which are produced by the body, causing hair to look greasy. However, while the removal of these oils makes hair look fresh and clean, some individuals may find their hair dry or hard to manage if they are shampooing everyday. This is a sign of shampooing too frequently. The key is to find the balance for you and your hair, shampooing in increments to maintain its lustre without being too greasy or over-washed.
The actual amount of time you should go without washing your hair completely depends on your own hair: long vs. short, oily vs. less oily, straight vs. curly, etc...all these will affect your decision of how often to wash your hair.
To determine your personal shampooing schedule, I would recommend experimenting with your hair. See how many days your hair can last without shampoo. Once you find the acceptable days your hair can last, adjust your routine to maintain your hair/hairstyle.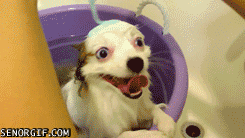 image via workinggirlglam.tumblr.com
In February Influensters got to test the Pantene Full & Strong Body Building Shampoo and Conditioner along with Pantene's dry shampoo. Talk about the full treatment!
To help you find the balance, or give your hair a rest without letting it get unacceptably greasy, dry shampoo can be a beneficial addition to your hair routine. Dry shampoo works by ridding hair of hydrophobic chemicals through absorption. Hydrophobic chemicals (water-fearing) as opposed to hydrophilic (water-loving), do not bond with water molecules and can easily be absorbed by the dry shampoo. These hydrophobic chemicals are the oils and other "dirt" in hair which attach to the chemicals in the dry shampoo which can then be brushed or blotted out of hair.
Batiste Dry Shampoo / Not Your Mother's Clean Freak Refreshing Dry Shampoo / Suave Professionals Keratin Infusion Dry Shampoo / Herbal Essences Naked Dry Shampoo 
There are pros and cons to using dry shampoo which explain why adding dry shampoo to your haircare routine in combination with wet shampoo can be beneficial. While dry shampoo works to rid your hair of oils and other hydrophobic chemicals, it does not rid hair of all the chemicals which can cause hair to look greasy, (skin flakes, hydrophilic chemicals), therefore dry shampoo is better used as a temporary solution to hair-washing rather than a replacement. By utilizing dry shampoo in time-crunch situations or just to give your hair a break, it is an essential product for long-term happy and healthy hair.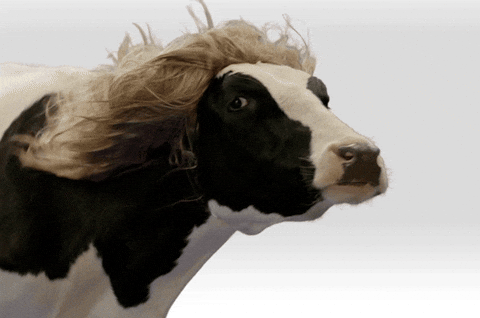 Already an expert about dry shampoo? Share your experience in the comments below. Just starting out with dry shampoo?
Check out the Top 10 Dry Shampoos on Influenster to get you started!