Let's be honest—NARS Orgasm Blush will always be a top-rated product in the blush department. Everyone from Influensters to makeup artists swear by this particular shade and formula to achieve that perfect universal glow that works on so many skin tones.
NARS Blush in Orgasm ($39, Sephora)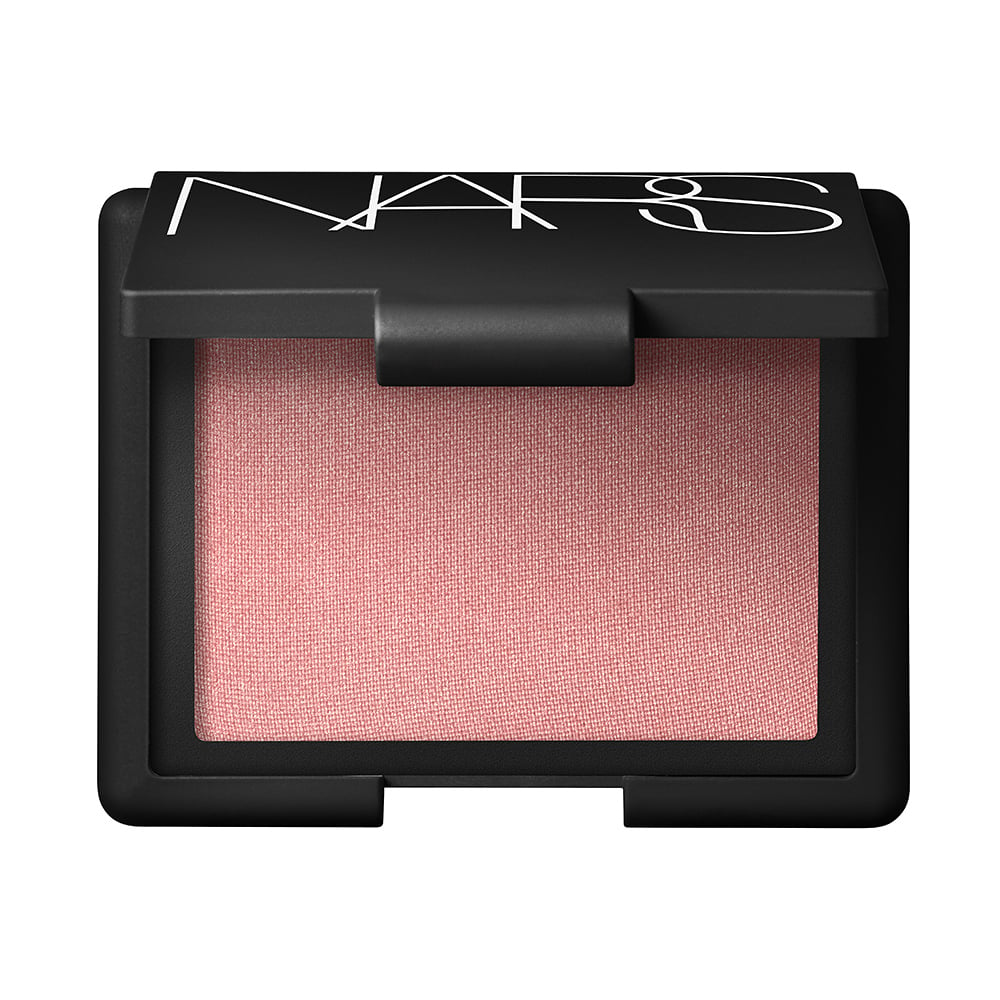 And although Orgasm will always be a cult classic product, not everyone is ready to drop $30 on a single shade of blush. Luckily, Influensters have uncovered a few affordable alternatives. See the best dupes for NARS Orgasm Blush Influensters below!
e.l.f. Cosmetics Blush in Candid Coral ($3, Walmart)
e.l.f. Cosmetics is a brand that's always popping up on dupes lists. Their blush is no exception– even the packaging is similar! Influensters say the shade Candid Coral applies most similarly to Orgasm, but luckily if it isn't right for you they have six other shades to flatter your unique skin tone.
I bought an ELF blush that claimed to be a good dupe for NARS  blush (it seems a bit expensive for a blush, a product I don't use regularly.) I wore it on Halloween and really loved how youthful it made my face. The color and shimmer were definitely unique and comparable to NARS. For the price point, it can't be beat. 
Milani Baked Blush in Luminoso and Dolce Pink ($6.99, Target) 
Influensters are saying both Luminoso and Dolce Pink are Orgasm dupes. When applied, Dolce Pink (bottom review) gives a baby pink glow and has significantly more shimmer than Luminoso (top review), which seems to stay pretty true to shade.
Review on "DOLCE PINK." I know a lot of people think "Luminoso" is a dupe for NARS Orgasm, personally I think this one is spot on. In consistency, pigment, application and staying power - Dolce Pink is gorgeous😍. Application is this beautiful, glowy flush that made my skin look healthy and vibrant. A dusting of powder and setting spray and my face lasted a solid 8 hours of amazingness.

If you prefer less shimmer I would recommend Luminoso, which is more of a peachy shade with less noticeable shimmer. All in all, you cannot go wrong with any of these blushes- Matte or Baked.
Mary Kay Mineral Cheek Color in Shy Blush ($12, Amazon)
Mary Kay's Shy Blush is almost identical to Orgasm—it even has those distinct gold flecks! The only downside with this blush is that it does not come with a matching compact.
Out of all the blushes I have tried I have to say the Mary Kay Shy blush is my favorite. It has a bit of gold flakes in it which makes it so pretty to go out in the sun with. I am pretty pale, Ivory 3 on the Mary Kay foundation scale so this color is perfect for my skin tone. I have also seen it on ladies with darker skin tones and it still looks amazing. 

I love how light it is and how you don't need that much to make your cheeks pop. I also love how it is magnetic and you can stick it in your Mary Compact with three eye shadows and you are set for the day. This product lasts a long time. 
Wet n Wild Color Icon Blush in Pearlescent Pink ($3, Walmart) 
For $3, can you really go wrong? Wet n Wild's ColorIcon Blush is not only smooth and buildable but also incredibly long lasting!
I am a loyal user of Nars Orgasm, but I bought this on a whim. It's very pigmented and you only need a little. It's buildable so you can go from almost sheer to deep without any trouble. I have very oily skin and this lasted longer than Nars on me. Four hours vs. two hours. The color is a warm pink and can change to a warmer tone by the end of the day. I gave it four stars because the tone does change over time.
theBalm Hot Mama! Shadow/Blush ($19, Amazon)
If you're a sucker for cute packaging, this dupe is for you. Influensters are quite impressed by how closely Hot Mama resembles Orgasm, and it's $10 less!
These are very pigmented and a little goes a long way. You can buy the balm products in kohls & let me say you will not be disappointed. They are easy to use and they blend very easily. Hot mama is an exact dupe for NARS orgasm blush if your not to keen in spending on a NARS blush. I would highly recommend these blush of any of the balm products.
NYX Baked Blush in Foreplay ($11.69, Amazon) 
NYX's Baked Blush in Foreplay is a sweet shade of pink that doubles as an illuminator. Beauty hack: For a more intense color payoff, apply with a wet makeup sponge!
I absolutely adore this blush!!! It's like a blush and highlight in one product! I bought this color for a NARS dupe and it exceeded all my expectations! I love NYX, they are an amazing company and I will forever buy their products!!!
Do you have a favorite NARS Orgasm dupe? Let us know in the comments below!