With over 8,000 reviews, Benefit's Hoola Matte Bronzer is an Influenster favorite for daily bronzing and contouring. It can be difficult to find a matte, truly shimmer-free bronzer, let alone one that actually suits your skin tone. Benefit worked some magic with this one, because Hoola is a universally flattering bronzer with absolutely no glitter.
Benefit Cosmetics Hoola Matte Bronzer, $29
If a $30 bronzer is out of your budget, take a look at these drugstore Hoola dupes that are sure to please your wallet and cheeks!
NYC Smooth Skin Bronzing Face Powder, $4
Watch out, Benefit, Influensters are saying NYC's Smooth Skin Bronzing Face Powder is just as versatile and universally-flattering as Hoola! Plus a whole lot cheaper.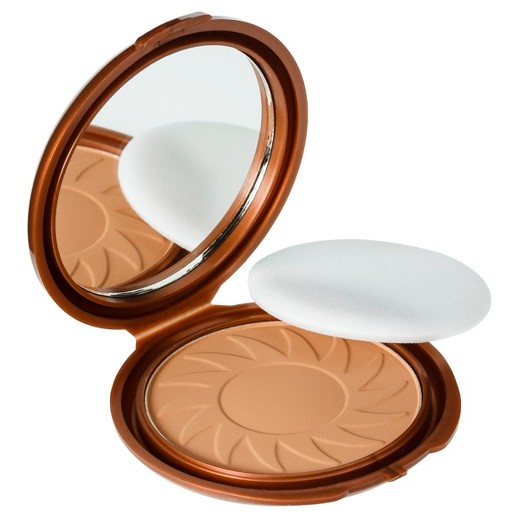 This is definitely my all time favorite drug store bronzer!! It's such a great product and only $3! After finishing my benefit hoola bronzer, I wanted to get another bronzer that was less expensive. I decided to try out this bronzer in the shade "sunny". I'm not sure if there are other shades, but this shade is perfect for contouring. It's light and blends easily. It has good pigment. It very versatile with skin tones. My sister has fair/light skin, I have light/medium skin, and my other sister has medium/tan skin and the bronzer looks amazing on all of our skin tones. I definitely would recommend this to any one looking for a good bronzer for a low price. The product is very long lasting on the skin, and the product itself. I've had mine for about a year and I'm still not done with it (and I use it A LOT). This product also helps get rid a white cast from baking with certain powders.
It's hard to find a drugstore bronzer that's easy to blend, completely matte, and doesn't give off an unnaturally orange tinge. Influensters say they've found their match with Rimmel's Natural Bronzer. 
I have used this product for a long long time now! It never fails me. During the colder months I use it only for contouring. During the summer, I use it all over and then go over it again for contouring. It goes on easy and blends easy. Blending was a big thing for me. I had bronzers in the past that was so hard to blend. I will continue to use this product until it is discontinued.
NYX Matte Bronzer in Medium, $9
NYX's Matte Bronzer in Medium is a highly-pigmented, yet super blendable option that will get you that healthy, sun-kissed glow. Plus, if this shade doesn't work for you, there are five variations to better match your skin tone.
I decided to try out this bronzer after moving away from Hoola, which has been my go-to bronzer since High School. I compared all of the shades and the NYX ones are a little more orangey than Hoola so I decided to go with Medium. I have to say, on my face, it doesn't look too orangey and I like the color that it gives me. The packaging is also really nice and doesn't feel like it's going to break or crack if I carry it around in my makeup bag. I wish they would come out with new colors that are a little less orangey.
W7 Cosmetics Bronzing Face Powder in Honolulu, 
Influensters love W7 Cosmetics for their spot-on Urban Decay Naked Palette dupe, but there's a lot more where that came from. Check out their insane dupe for Hoola bronzer– you can barely tell the difference!
I was pretty impressed by this bronzer! I don't know if it's a total dupe for benefit's hula but it is very pigmented, blends really well and never looks muddy or ashy on my face. The color is really good, just warm enough for me, not at all orangey or red. The amount of product you get is pretty much for the price (7€ in Greece where I'm from), it lasted quite a long time on me with everyday use. It also a very nice warm transition shade for your eyes and I often liked it for contouring my nose when I couldn't be bothered to switch products. The little brush that comes with it is really soft, good for placing the contour in the hollows of your cheeks, but that's pretty much all I could use it for. All in alla a very nice affordable bronzer I highly recommend it
TheBalm Bahama Mama Matte Bronzer, $20
Although this bronzer is on the higher end of the price spectrum, you'll still be pocketing some extra cash while achieving that Hoola glow. Plus, this product doubles as a brow powder and triples as a matte eyeshadow!
Having a porcelain skin color and a difficult undertone, it´s hard for me to find a bronzer that goes along with my skin color.This bronzer is so pigmented and blendable, which makes it easy to build up to the perfect intensity, and the best part is that it´s not orange, which makes it perfect to contour with too. I absolutely love this bronzer, and my hoola bronzer from Benefit can´t even compare.
Do you have another dupe for Benefit's Hoola Bronzer? Let us know in the comments below!