Finals, A Survival Guide: The All Nighter
As a graduating senior I don't suggest all nighters to anyone. Yes I have done it... a lot. But I never feel better after having engaged in an all nighter. I'm always a little slower for the remainder of the week (especially if I have to do multiple), and it's hard to make up for this loss of sleep when you have a demanding college schedule that deprives sleep to begin with! The obvious advice I give is to plan your life out so you don't have to attempt an all nighter (but we all know that isn't always possible) so I'm here to give you some tips on pulling an all nighter!
1. Spread out the all nighters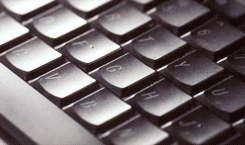 If you have to do it, make sure you don't run yourself into the ground. Consecutive all nighters will make you crash before you even make it to your finals. I suggest 2 all nighters per week, if you do all nighters well (and minimize distracting internet time) you should only need to do two a week. I usually spread mine out to one on Wednesday and one weekend night. 
Coffee is important to keep the creative juices flowing. Let's face it, you are already depriving your body of a night's rest, the amount of caffeine you intake is the least of your worries, but I find over consumption of coffee actually is detrimental to my all nighters. Post 2AM try switching to tea. I find it gives me just enough caffeine to level me out into the wee hours of the morning as well as improving my concentration. 
3.  Comfort Clothes.
Like any significant event in your life, you must dress appropriately. Comfort is key! I'm usually at home so the less clothing I'm wearing the comfier I am! Check out my killer all nighter outfit here and here!
4. No Social Media before 2AM!
This is a golden rule for any all nighter. There is a significant drop in social media activity post 2 am (usually) which means when you finally cave and check your Facebook, you will have limited content to be distracted by. There may even be other all nighter students prowling social media late at night. Band together! Tell each other to get off Facebook, Twitter, and Instagram and get back to work, we can do this!
5. Alarms.
Set an alarm for a break every two hours. Can we be honest? If you are really working, two hours is a lot of concentration (especially as the night progresses). Take a 10 minute break between each session and chat with a friend or do some exercise! Doing some pushups for squats pulls me out of the mid all nighter lull. And it's good for you!
Good luck on your exams! If you have your own all nighter trick share them with us in the comments below!