25 ideas for having more fun with your kids
Tips for having more fun with your kids
Being a mom is tough work, but it doesn't have to be all about enforcing bedtimes, right? This year, resolve to inject a little more fun into the everyday and create some great memories with the kiddos. It's a simple trick really: create some spontaneity and surprise during an ordinary day and they won't soon forget it. We'll help get you started with these 25 ideas for how to be more fun as a parent.
1. Bake cookies: don't worry about the mess, just enjoy the process.
2. At home spa day: face masks, cucumber eyes, painted nails -- the works!
3. Have an indoor campout: bust out the sleeping bags in the living room and make s'mores on the stove.
4. Make homemade playdough: recipe here.
5. Make up a silly song: write new words to a family favorite. The sillier, the better!
6. Dress up: Let the kids raid your closet. Host a runway show and let them show off their outfits.
7. Open a lemonade stand: complete with signs, money jar, and lemonade of course.
8. Do a science experiment: check out some great ideas here.
9. Fly kites.
10. Play wiffleball.
11. Become "secret agents" for a day: spy on the neighbors and document your "findings" in a notebook.
12. Fill a room entirely with balloons: can you say giant ball pit?
13. Go frog hunting: if you're feeling really adventurous, host a frog race!
14. Talk like a pirate for the entire day. Arrrr!
15. New house rule: the floor is lava!
16. Blow bubbles: what weird tools can you use besides the store-bought wand?
17. "Dye" each others' hair with wet chalk. Bonus: it easily washes out.
18. Build a better lunch: get inspired by RockTheLunchbox.com
19. Tell jokes: the sillier and wackier, the better.
20. Prank call grandma.
21. Make up silly names for each other.
22. Have a picnic in the backyard.
23. Build an ENORMOUS snow fort (or sand castle, depending on where you live!)
24. Create a museum scavenger hunt. Things to look for: a man wearing a hat, a woman with red hair, a dog, etc.
25. Build a Lego skyscraper: see how tall you can get it and then knock it down.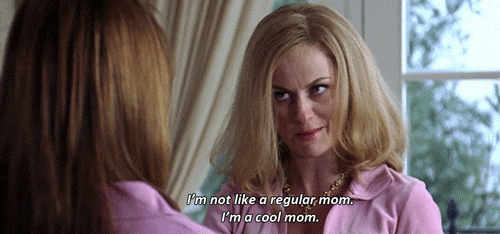 Okay Influensters, now it's your turn. What are some creative ways to have more fun with your kids? Share your ideas in the comments below!